Arizona Corporate Tax Credit Program
(A.R.S. 43-1183 & A.R.S. 43-1184)
The Arizona Corporate Tax Credit Program is essential for many families in Arizona that cannot afford to send their children to the private school that best fits their educational needs. IBE has helped thousands of students in close to 300 schools across our state with Corporate Scholarships. Our Corporate Scholarship Programs rely solely on donations from Arizona businesses that want to give Arizona students an opportunity at a great education while receiving a dollar-for-dollar tax credit. We cannot do this without you!
Arizona businesses eligible to receive a dollar-for-dollar tax credit:
C-Corps
S-Corps & LLCs that file as an S-Corp
Insurance Companies that pay premium taxes in Arizona
Corporate Tax Credit Scholarship Programs that you can donate to:
Low-Income Corporate Tax Credit Program, enacted in 2006
Disabled/Displaced Corporate Tax Credit Program, enacted in 2009
The corporate donation process is simple. The one-page application, available here allows you to recommend the private school and scholarship program that you would like to benefit from your donation. We accept pre-approval applications throughout the year, although approval from the Arizona Department of Revenue begins in July through our Corporate Program Coordinator, Wendi Hauser. Each year the state cap set for corporate donations is met within hours of submitting applications, so please have your application emailed to Wendi by July 5th to ensure that your application is submitted in a timely manner.
Benefit at-risk student in your community and take advantage of this wonderful tax credit program offered by the state of Arizona today!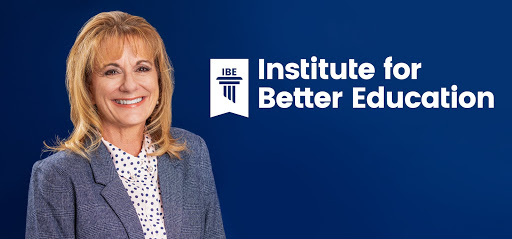 IN THE NEWS
The New School Year: How State Mandates Affect Private Schools and Your Scholarships
Hello IBE Families:We have been fielding numerous calls over the last few weeks as how the new "normal" for private school education will look when it comes to tax credit scholarships. As we all know, …